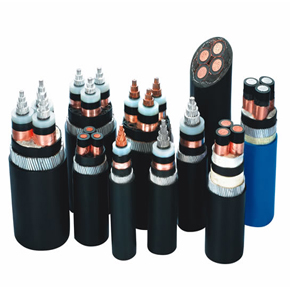 Low voltage cables.
Low Voltage power cables are constructed with rigid, solid or stranded, copper and aluminium conductors, and flexible (bare or tin-plated) copper conductors.
XLPE, PVC, LSF/LSOH and elastomer compounds are the main insulating and shielding compounds for these cable types.
Steel (or aluminium for single core cables) wires or tapes may be applied under the outer sheath, providing additional mechanical protection.
Cables for special applications, halogen-free, fire-retardant, fire-resistant and with low smoke emissions can also be provided.
Our products are available according to various national and/or international standards, as well as according to the demands-specifications set by the client.